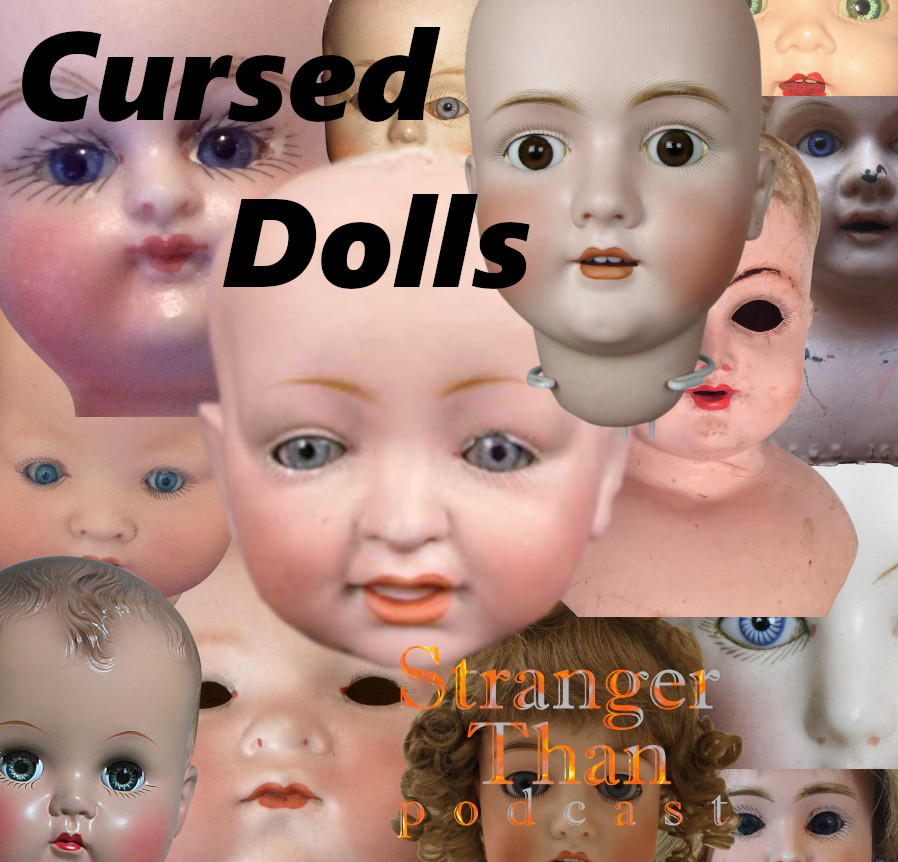 This time on Stranger Than podcast, Joanna and Nate relate some stories about haunted and cursed dolls.
Stranger Than podcast logo art by Catthulu Art. Take a look at more pieces at facebook.com/catthuluart
Stranger Than banner art by the very talented Anna
Do you like Stranger Than podcast? Let us know! Check out our facebook page, facebook.com/strangerthanpodcast, our twitter @_StrangerThan, our Instagram @StrangerThanpodcast, or email us at StrangerThanPodcast@gmail.com.
Join our Facebook group, The Strange Space
https://www.facebook.com/groups/171097127044320/
We are now also available on Spotify! Just type Stranger Than podcast into the search field
StrangerThanPodcast.podbean.com
Traveling Museum of the Paranormal and Occult website: www.paramuseum.com